Exciting New Products Coming Soon!

Check back for more details, or ask the Doctors on your next visit.
Exciting New Products Available NOW!
Contact our Doctors for a quick consultation
and approval to purchase directly from
our website of office.

WELCOME TO OUR PRACTICE
Erik Pasin, M.D. is located in Laguna Hills, CA. We treat urologic conditions for men and women of all ages. Urinary health issues can be a sensitive topic so we focus on helping you feel more at ease after making that crucial decision to visit our office. Our highly trained and compassionate team listens carefully to your concerns and prioritizes your health and peace of mind above all else.
We offer individualized and compassionate care in a judgment-free manner. It is our mission to provide the best care possible for every patient. For the best urology specialists in Orange County, schedule a consultation today.
Erik Pasin, M.D., along with his associate Michael Chevinsky, M.D. offer high quality urological care for men and women of all ages in Southern Orange County.
---
Services we provide
We provide the following services:
Urological Surgery
Wellness checkups
Cancer screening
Treatment for Erectile Dysfunction
Male / Female Shockwave Therapy
When looking for Urology in Orange County, we offer the best resources available. Our Doctors, who specialize in Urological Services and have the experience to fulfill your requirement. When searching for the best urology surgeon in orange county, please give us a call or post a note on our contact form and we will respond quickly to answer all questions.
---
Covid-19 Office Protocols
Please wear a mask when visiting our office. If you don't have one, we will provide one for you.
New Patients
If you are a new patient, please fill out our New Patient Form
Buy Viagra in Orange County (Sildenafil)
If you are looking to buy Viagra (we sell the generic version: Sildenafil), in Orange County, we offer a simple approval process to a prescription for Viagra / Sildenafil.
Simply fill our out pre-approval form or call our office at (949) 768-6711 to set-up a brief consultation with one of our doctors.
Pleasure Matters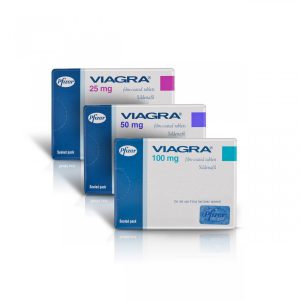 Available now
A complete product line approved and prescribed by our Doctors (when appropriate).
We now offer Sildenafil (generic Viagra) to our pre-approved patients.
Pre-approval is simple. Submit our pre-approval form and we can schedule an appointment or even an online meeting to have you quickly approved.
Are you looking to buy Viagra in Orange County, or where to buy Viagra near me? Contact us and we can help!
Pre-Approval
Click to become approved by one of our doctors to start shopping your pleasure needs
---